What Is My Name Is America?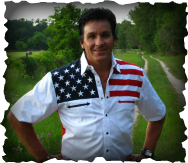 You've probably seen the Video that went viral on YouTube! Over 1.6 MILLION Views! Maybe you heard "My Name Is America" on your favorite radio station! Whatever reason you are here on our site, we welcome you!
"My Name is America" is a Patriotic Anthem For EVERY American, Performed by Todd Allen Herendeen and written by Kurt Orning. Here is it's story from the performer...
"When approached to record this song, I was so moved by the power of the songwriter, Kurt Orning's words, I immediately agreed to be part of this production. While sitting on his front porch, Kurt asked himself, "If the Statue of Liberty could speak, what would she say about America, and about those fighting against the values for which she stands?" The power of his words are profoundly portrayed in this song.
The Song is on radio stations world wide and has climbed to NUMBER 1 on the Independent Country Chart! My Name is America was recently named in the top 50 most Patriotic Country songs by NEWSMAX! Here is the link: http://www.newsmax.com/TheWire/patriotic-country-songs-newsmax/2016/02/03/id/712518/
---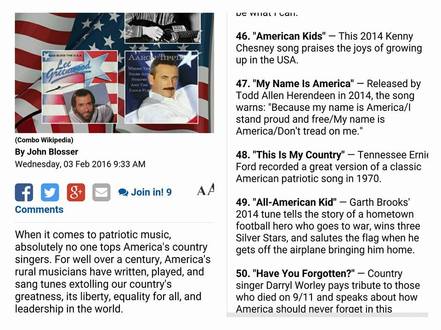 I ask for your support in promoting "My Name is America" and your help in spreading these inspirational words to the people throughout our beautiful land. Together we can send this message in song, loud and clear to all who believe in the values of America. The message is to unite Americans, not separate!" - Todd Allen Herendeen
As anyone who has seen him perform knows, he has always had an utmost respect for our military and considers anyone serving or who has served, true heroes! He has been a member of the Sons of The American Legion for 17 years. He and his band have always been and always will be, proud Americans. So to have been chosen to sing this song is an honor for him!
You can visit Todd's web site at www.toddallenherendeen.com to learn more about this amazing performer and understand why he was chosen to perform this Powerful song. He is available to perform the song at events also and can provide a full night of entertainment or just perform the one song.
Don't Forget to Visit our Photo Gallery of the "My Name Is America" Tour!
Click Here to Visit our
Blog
For The Latest New and Updates!
For Todd Herendeen's Complete Tour Schedule Please visit
www.toddallenherendeen.com
---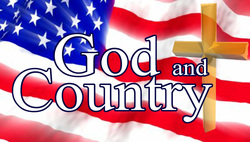 ---
---
News and Press
Todd Allen Herendeen Invited to Hollywood, CA June 25, 2013 to perform Hit Song "My Name Is America" at Red Carpet Event!
Play More Videos From Todd Allen Herendeen.
Watch and listen to the Brand New Single "We're All Americans! If you agree with the message that we need to remain united as Americans, please Share this video via email, Facebook and Twitter!
Copy and Paste this code to share: http://youtu.be/sv3wdMqKAj8

---
Download "My Name Is America as a Ring Tone for your Phone!
---



Instant Downloads Now Available!
---
---